Traverse Bay Parasail is the most experienced parasail operator in the area!
Sail high above Traverse City and enjoy breathtaking aerial views of crystal blue waters. Celebrating 25 years in Northern Michigan, our friendly and accomplished parasail crew has over 65 years of combined experience and a perfect safety record.
With Traverse Bay Parasail, parasailing is fun, safe, and easy for the whole family – no experience required! We pride ourselves on an industry-best parasail experience and incredible customer service. Your safety and satisfaction are truly our top priorities.
Our lime green, state-of-the-art, 31-foot parasail boat and colorful chutes make for perfect photos for the vacation album. The boat is Coast Guard inspected and certified for 12 passengers, plus crew.
We are located on one of the beaches in Traverse City, at the Sugar Beach Resort Hotel on East Grand Traverse Bay. We provide an incredible view, have the best crew, and use the finest equipment, giving you a remarkable experience!

TRAVERSE BAY PARASAILING TAKES YOUR VACATION TO THE NEXT LEVEL
Reach another goal on your bucket list this summer with Traverse Bay Parasail!
We can fly singles, doubles, or triples! You'll enjoy a gentle, dry takeoff and landing right off the back platform of the parasail boat. You can fly dry if you like, but we usually give you a pleasant, refreshing dip in the Bay – just enough to cool you off on a warm day! The entire boat ride lasts about 60 minutes and each parasail flight is 10-12 minutes of bliss!
All you have to do is sit back, relax, and enjoy the view. If you can sit, you can fly! Be sure you ask our crew about the professional photography service on-board so you can walk away with great pictures to look back on for years to come! We are able to accommodate non-flying passengers (riders) for a nominal charge at the time of the flight on a stand-by basis only.
It is easily one of the best boat rides in Traverse City for the price. Many of our parasail customers tell us the boat ride alone is worth the price they pay to fly. We are happy to accommodate people of limited mobility or physically challenged when the conditions are suitable. Large groups and private parties are always welcome, but keep in mind that it may take more advanced notice to ensure that we can best accommodate the time and space your group requires.
Give us a call for additional details!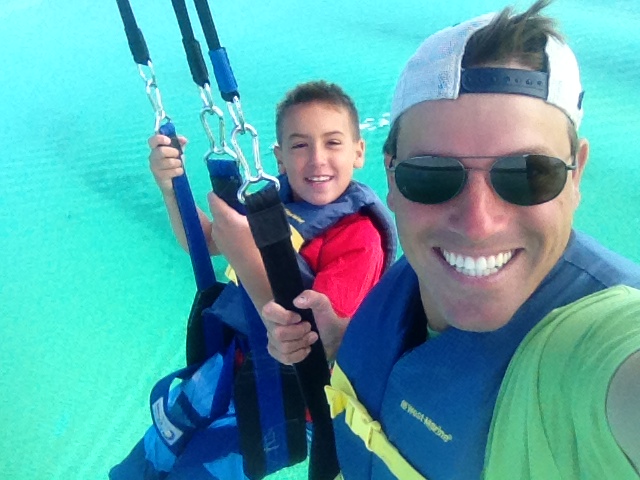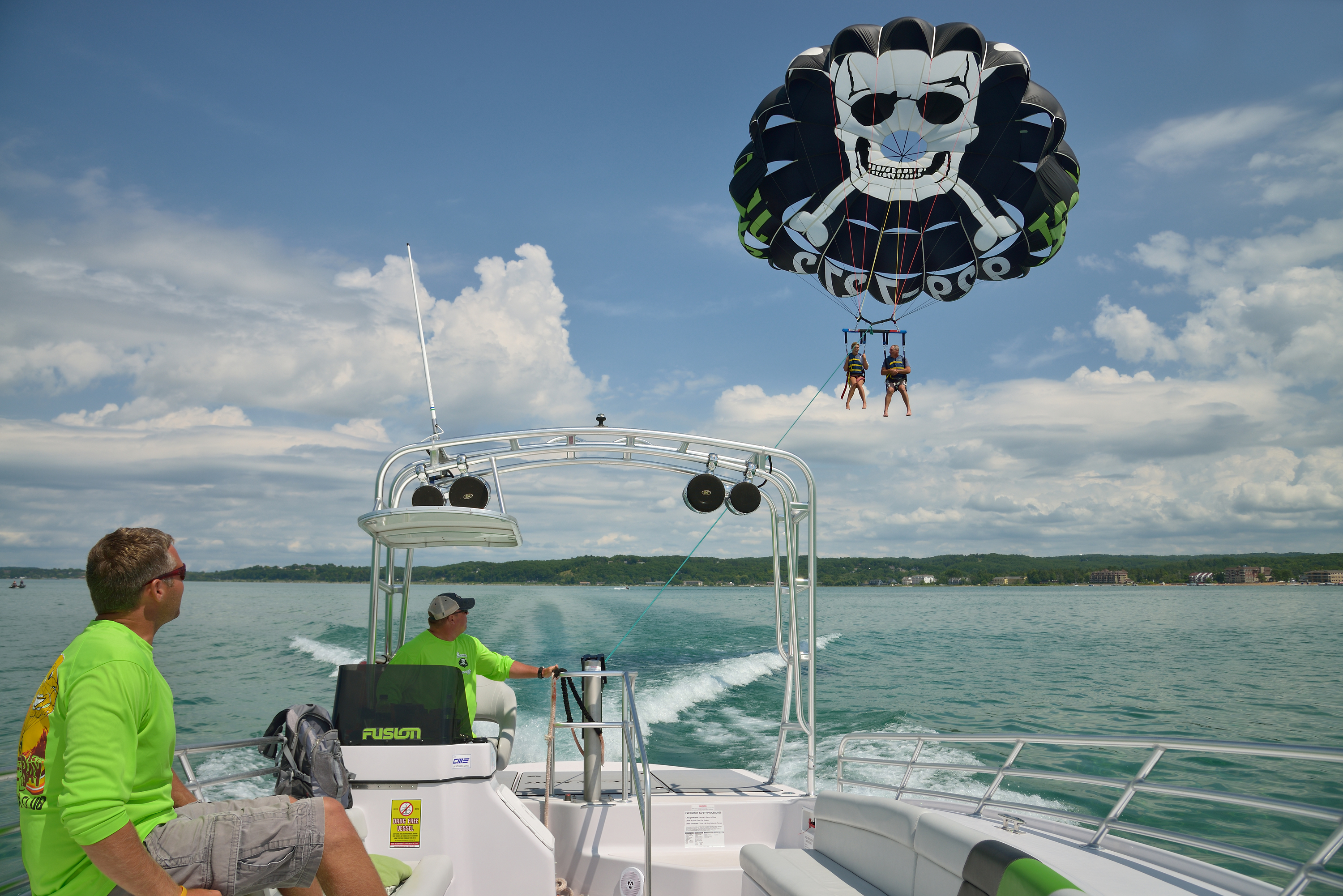 PARASAIL FLIGHT
Reach another goal on your bucket list this summer with a Traverse Bay Parasail parasail flight. Fly singles, doubles, or triples.
Book Now